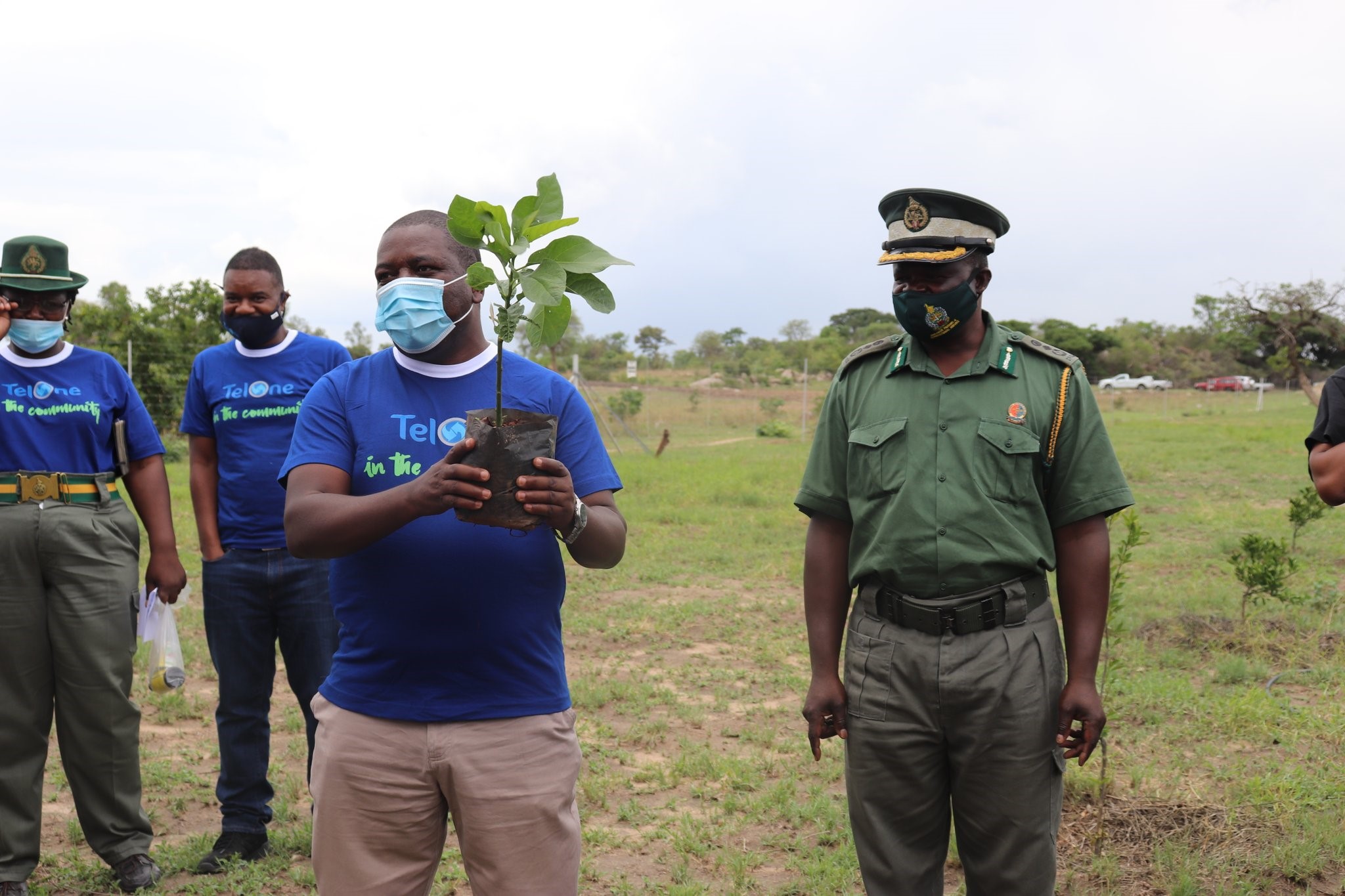 The project started in 2019 at Chikurubi Maximum Prison, as an environmental intervention through tree planting. TelOne donated 10,000 tree seedlings and seeds together with water system establishments. The initiative is now spreading to other prisons across the country, demonstrating TelOne's commitment to socio-economic development.
Speaking during the tree planting ceremony at Hwahwa Prison in Gweru, TelOne Corporate Services Director Mr Hopewell Zinyau said TelOne is expanding the project in prisons countrywide as part of its Corporate Social Investment programme.
"This year we have invested in excess of US$20 000 in our Corporate Social Investment programmes which include the nursery and orchards project whose donation include seeds, seedlings and water establishment. The fruits will be used for consumption by inmates and as well as be sold to other institutions and individuals with proceeds going towards prisons."
Mr Zinyau said TelOne is proud to have donated 500 fruit tree seedlings to Hwahwa Prison.
Officer commanding Midlands's province, Senior Assistant Commissioner Nelson Chikwature, in appreciating the donation said the donation came at an opportune moment, as fruits will go a long way in transforming the prison's nutritional levels.
"Let me hasten to register our profound appreciation, as an organisation for the invaluable gesture of fruit trees which I strongly believe will go a long way in transforming the nutritional levels in our prisons, notwithstanding other herbal benefits derived from trees," Chikwature said.
TelOne has been running the tree planting programme since 2017 where tree seedlings have been donated to various institutions for the development of orchards and woodlots.